Dari judul di atas pasti anda sudah tahukan dengan fungsi software ini. Ya,,, ??
Banner Design Studio adalah Software yang dirancang untuk membantu kita dalam pembuatan banner iklan yang kreatif dan profesional. Banner Design Studio sangat mudah digunakan dan mudah dimengerti. Kita tidak perlu keahlian dalam desain grafis untuk bekerja pada Banner Design Studio. Untuk outputnya antara lain GIF, SWF, HTML, AVI, JPG, PNG, TIFF, BMP, GIF, PDF dengan dukungan untuk transparansi di SWF, HTML, GIF dan PNG.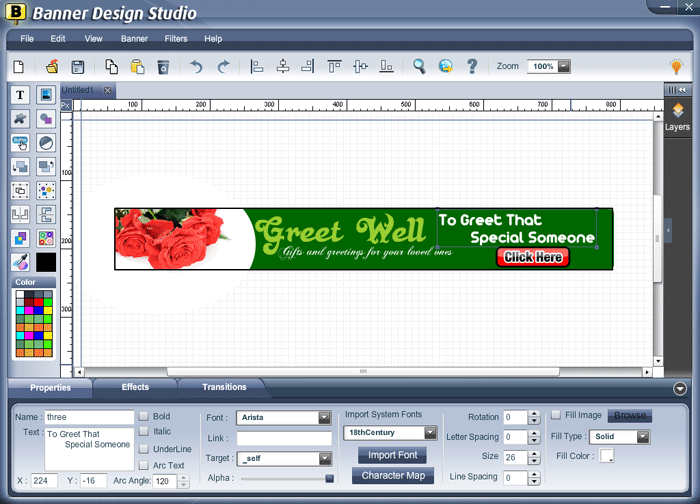 Features:
Requires no prior graphics or design experience
No Flash Programming Skills Required
Create Banner Ads and Other Flash Objects In Record Time
Available at a fraction of the cost for high-end, hard to use software
Get the easiest banner creator!
**Free
Download
Banner Design Studio v5.1** ( 63 MB )